Improve Your Business Efficiency with Transport and Logistics Software
Want to transform the way your logistics business works? Vigo's Logistics Software is here to help you do just that.
The right software can make a huge difference to the efficiency of your key process. By using the power of technology you can make your business faster, more reliable and easier for staff to run. It will also vastly improve the customer experience, ensuring they can easily track your deliveries and have them delivered on-time.
Logistics management can be a complicated business, with everything from order processing to raising invoices accurately crucial to success. In many cases, it can significantly reduce administration, enabling your staff to focus on other tasks.
Why use Transport & Logistics Software?
Better logistics management planning can also reduce your operational costs, helping you to stay well within your budget. Logistics technology has come a long way over the past 20 years and if you don't make the most of the latest software, you're missing out on a massive opportunity.
It enables you to seamlessly create, schedule, and delegate jobs through single points of data entry, ensuring speedier and more accurate work planning.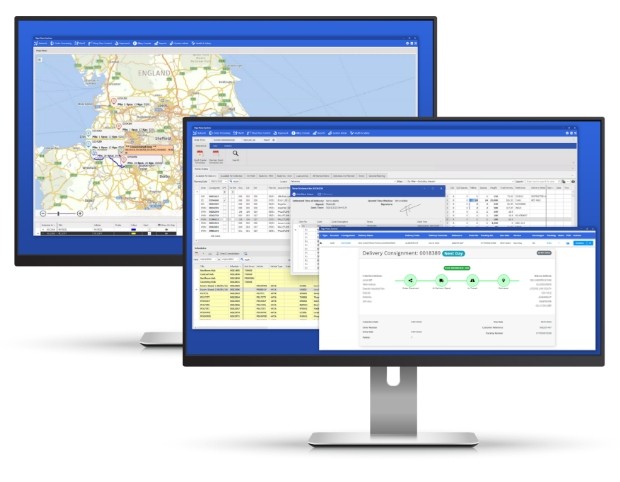 Transport & Logistics Software – Logistics & Business Management for the Haulage Industry
Developed by experts who are knowledgeable regarding the logistics sector, Manage (TMS) will simplify even the most complex procedures. Our market-leading technology is reliable, user-friendly and integrates seamlessly with your devices. It's also designed to work well with all your devices, with our solutions including Mobilise (MWF) which enables you to complete jobs with just a few taps.
Innovative and state-of-the-art logistics technology.
We also have solutions for all elements of logistics, from warehousing and pallet networks to hardware like hand scanners, printers and servers.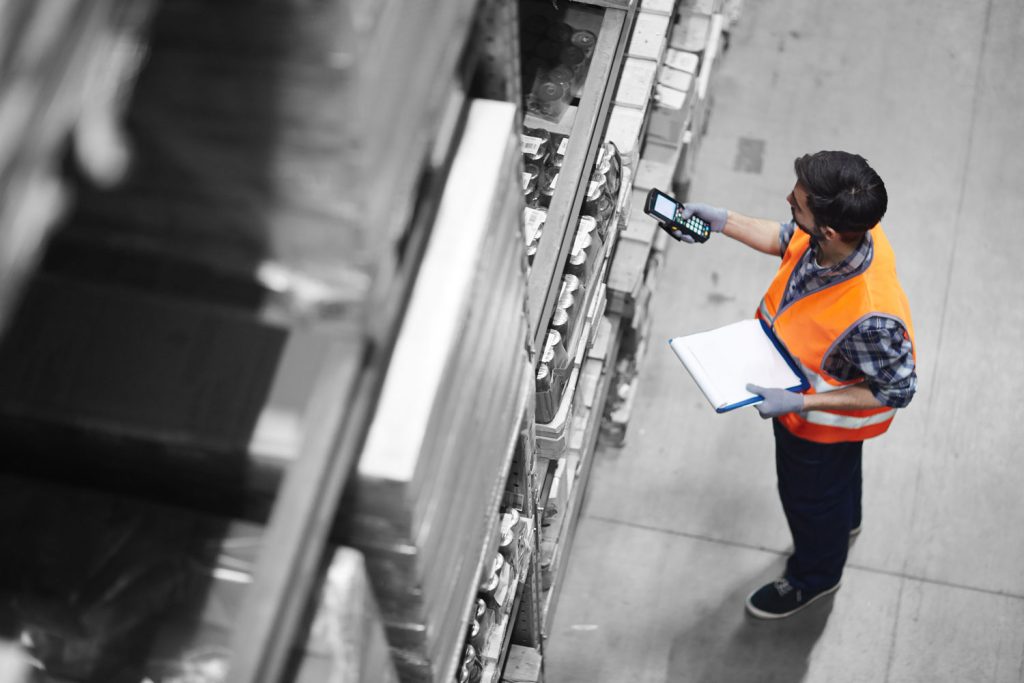 Our warehouse management system (Vigo WMS) is ideal for improving the monitoring and management of obsolete stocks whilst increasing stock turns and thus revenues. It will also ensure inventory accuracy and reduce the amount of time wasted looking for lost products makes it easier for you to improve service levels.
Warehouses are placed where often millions of pounds worth of products are stored. Cycle counting and inventory controls are therefore absolutely crucial. With our software you'll enjoy 100% inventory control and accuracy.
If you want to know more about any of our logistics solutions, our friendly team is always happy to offer more information. An independent, privately owned UK business, we have worked in the logistics software market for 40 years.
If you need better logistics management planning, discover more reasons to choose Manage (TMS) and our mobile solutions. Or don't hesitate to contact our friendly team for more information.